Srexter Investments Review
According to their website, Srexter Investments is an investment services company. In this Srexter Investments Review, we will learn if they offer investors access to legitimate high-growth investment opportunities in the Bitcoin and other cryptocurrency markets.
Their professional team will take charge of trading and mining management to ensure that investor profit is secured.
"Our technology is revolutionizing the financial services industry by empowering millions across the globe to safely, easily and conveniently invest in cryptocurrency, which is the fastest-growing digital and financial asset in the world. If you have not invested in bitcoin yet, sign up and invest today! Don't get left behind." – Source Srexter Wesite.
Quick Navigation
---
Company Headquarters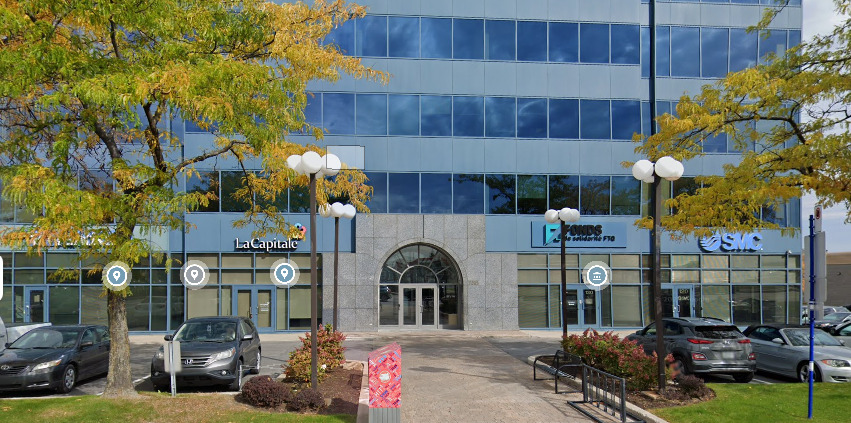 755 boul. St – Jean Suite 305
Pointe-Claire
QC
H9R – 5M9
Canada
Telephone: (571) 357-3154
The number above, when I called is not in Quebec Canada but in Virginia USA. Try it for yourself.
Quebec Area Codes are:
263, 354, 367, 418, 438, 450, 468, 514, 579, 581, 819, and 873.
Do you see 571 anywhere?
I then searched the directory at 755 Boul. Saint-Jean Pointe-Claire, QC H9R 5M9 
and could not find Srexter Investments listed in suite 305.
Note also that there is zero mention of owners, directors, chairmen, etc., but Srexter boasts over 4.8 million active investment accounts worldwide and over $106 Billion in active capital investments.
My God, they are bigger than most fortune 500 companies and the principals should be on the cover of Fortune magazine. But we do not know who they are. Ask yourself, "why are they anonymous?"

Red flag number 1.
---
ScamDoc Analysis of the Srexter website
Scamdoc is a web tool that evaluates "digital identities" reliability (email address or website).
It provides answers to questions frequently asked by Internet users. You can check to see if a website is reliable or not, how to detect fraudulent emails, and how much to trust a website or an Internet correspondent.
The use of ScamDoc is free and unlimited. As such, this site can be used by anybody who wishes to get some information before purchasing or during an exchange with an unknown contact.
ScamDoc uses a web service called ScamPredictor. It is an algorithm developed by the Scamwatcher.com platform team which uses an artificial intelligence classification system. Just enter an e-mail or a website URL to get a detailed report with a trust score!
Here are the results for "www.srexter.com":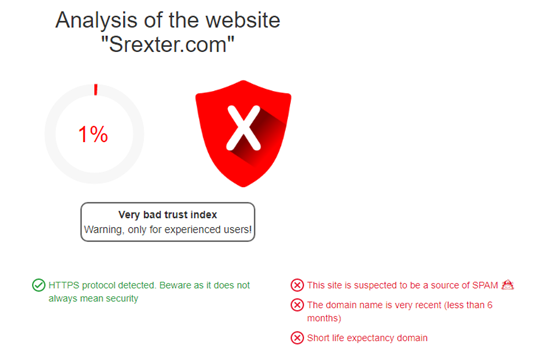 Doesn't look too good, does it?
The site is suspected to be a source of SPAM, is less than 6 months old, and has been purchased on a year-to-year renewal standard.
It is important to note that the site is less than 1 year old.


Red flag number 2.
---
Investor Security and Protection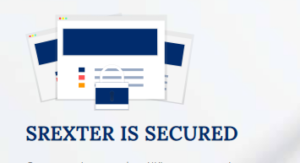 According to the website, Investors are guaranteed protection.
"When we say that you are secured we really mean it. We have built one of the world's most sophisticated security systems that have never been compromised. Members' records are kept confidential from third parties…"
"…Our company is fully regulated by the FCA and CySec and your funds are, additionally, covered by our Insurance Policy so you don't have to worry about losing your invested capital." – Source Srexter website.
I've heard all of this before.
For your information, FCA stands for "Financial Conduct Authority," and they regulate financial services firms and financial markets in the UK.
Cysec is an acronym for Cyprus Securities and Exchange Commission and they are the financial regulatory agency of Cyprus. As an EU member state, CySEC's financial regulations and operations comply with the European MiFID financial harmonization law.
MiFID (the Markets in Financial Instruments Directive) is a European regulation that increases the transparency across the European Union's financial markets and standardizes the regulatory disclosures required for firms operating in the European Union.
Now let me ask you…"What does any of the above have to do with a Securities Investment Firm operating (supposedly) out of Quebec Canada.?"
First and foremost to operate in Canada, Srexter Investments have to be listed with:
And if they are accepting Investments from US Investors then they must also be registered with the U.S. Securities & Exchange Commission (SEC)
We see none of this on their website.
Instead, they provide the following: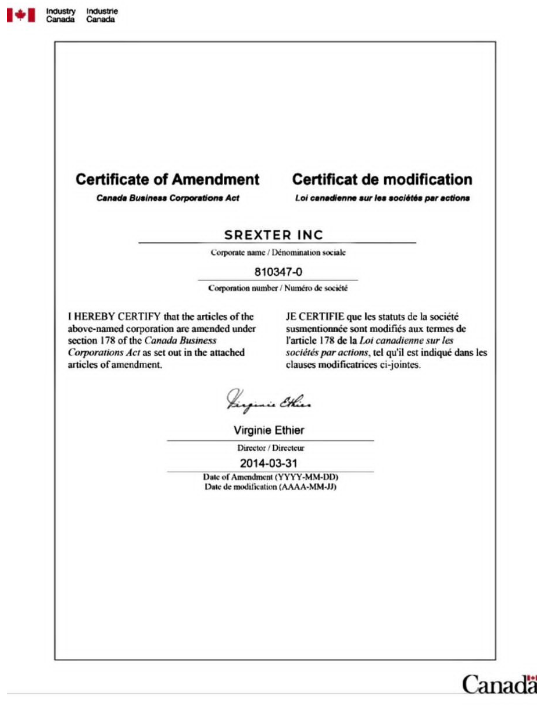 This is only a certificate indicating that the "Articles" of their Corporation have been amended.



Red flag number 3.
P.S. No mention is given as to who underwrites their "Insurance Policy."
---
The Srexter Investment Plans.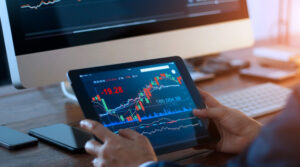 According to their website, Srexter is a leading cryptocurrency investment company offering premium investment services to investors; both individuals and corporations.
"We pride ourselves in our guarantees and successful track record in the cryptocurrency trading/investment market through the utility of State-of-the-art and the implementation of industry-standard cryptocurrency trading strategies…"
"…Our goal is to enhance lives by providing a safe avenue, inspired by effective and innovative solutions for investing in the different, emerging cryptocurrency markets in order to improve our investors' financial situation and ultimately provide them financial freedom." – Source Srexter Website.
Srexter Investments offer 5 levels of participation to choose from. You can invest as little as $200.00 and as much as $50,000.00 with ROI interest rates ranging from 1.7% to 5.3% daily.
Let me explain the tables shown below based on some assumptions to you.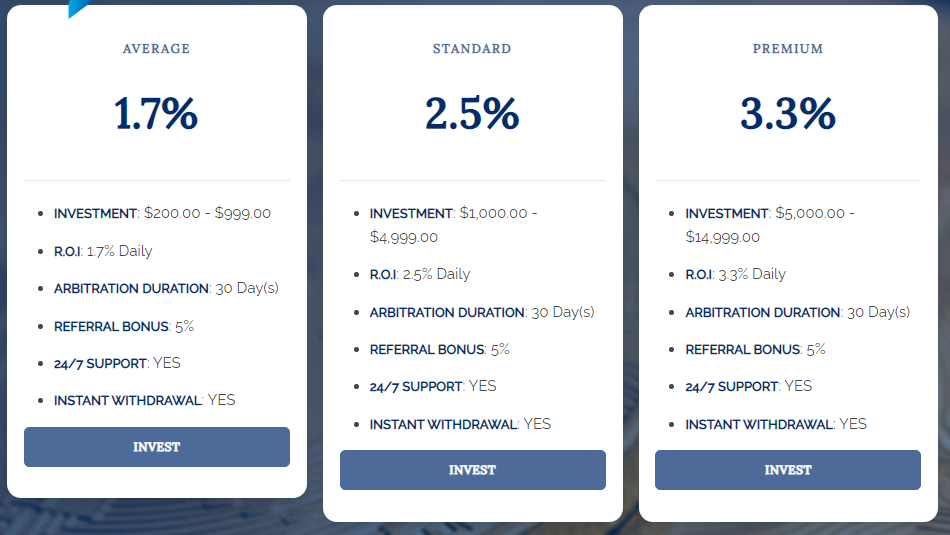 With table one (Average), the investment is between $200.00 – $999.00 with an ROI of 1.7% daily.
Table 2 (Standard) requires an investment of $1,000.00 – $4,999.00 with an ROI of 2.5% daily.
Table 3 (Premium) requires an investment of $5,000.00 – $14,999.00 with an ROI of 3.3% daily.
In all cases, there is an "Arbitration Duration" of 30 days which means that you cannot withdraw until the 31st day.
Do you see what's wrong with the Srexter Investment Plans picture here when scales like these are used?
No? O.K.
Let me explain the power of $1.00 if all of this fantasy were true which it is not.
Table 1 – $200.00 – $999.00 Investment required.
We invest $999.00 @ 1.7% per day as an "Average" Investor.
We earn $16.98 daily ($999.00 X 0.017 = $16.98)
After 30 days we can withdraw $509.40 ($16.98 X 30 = $509.40) monthly for 12 months.
$509.40 times 12 months = $6,112.80
So on a $999.00 investment, we have made a net gain of $5,113.80 ($6,112.80 minus our original investment of $999.00).
Not bad huh?
But look at this. Instead of investing $999.00, we add $1.00 more and invest $1,000.00. Not much difference between $999.00 and $1,000.00 right? Just $1.00. Now we are on table 2.
Table 2 – $1,000.00 – $4,999.00 Investment required.
With $1,000.00 invested instead of $999.00, we are now earning 2.5% ROI daily which amounts to $25.00 per day ($1,000.00 X 0.025 = $25.00).
After the 30-day "Arbitration Duration" period, we can withdraw $750.00 per month for the next 12 months.
$750.00 times 12 months equals $9,000.00.
So, by adding just $1.00 we have made a net gain of $8,000.00 ($9,000.00 minus our $1,000.00 investment).
To summarize, by investing $999.00 we have a net gain of $5,113.80. By adding just $1.00, our net gain is $8,000.00. So $1.00 earned us $2,886.20 with this foolishness. Is it realistic to think that $1.00 can earn us $2,886.20 in just one year?
Still not sure?
Let's see the difference between Table 2 and Table 3.
Table 2 to Table 3 – $4,999.00 to $5,000.00 (2.5% to 3.3% Daily ROI)
$4,999.00 invested on Table 2 At 2.5% daily ROI would earn us $124.98 daily ($4,999.00 X 0.025 = $124.975)
After 30 days, we can withdraw $3,749.40 monthly (124.98 X 30 days = $3,749.00 per month) for the next 12 months.
After 12 months we would have earned $44,998.00 ($3,749.00 X 12 months = $44,998.00) with a net gain of $39,989.00 ($44,998.00 minus our initial investment of $4,999.00).
Now, instead of $4,999.00, we add just $1.00 more to our investment making it $5,000.00.
We are now on Table 3 earning 3.3% ROI Daily.
$5,000.00 X 0.033 = $165.00 per day.
After 30 days, we can withdraw $4,950.00 per month ($165.00 X 30 days =  for the next 12 months.
After 12 months we would have earned $59,400.00 ($4,950.00 X 12 months = $59,400.00) with a net gain of $54,400.00 ($59,400 minus our initial investment of $5,000.00).
By adding just $1.00, our net gains have gone from $39,989.00 $54,400. Can $1.00 really earn you $14, 411.00 in just 12 months? I don't think so and you should think the same.
I'm not even going to try to explain Tables 4 and 5 below but you can play around with the numbers to see how ridiculous the Srexter business model is.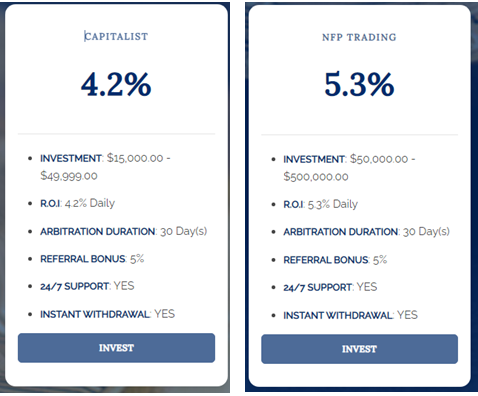 Oh, and yes, they also have an "Affiliate Program" to bring more sheep to the slaughter.
See the next section below.




Red flag number 4.
---
The Srexter Investments Affiliate Program
Srexter has a 3-tier Affiliate Program.
I like Affiliate Marketing and have been doing so since 2016. I am a proud member of the Wealthy Affiliate Community.
I do not like Binaries, MLM, or Unilevel structures. I have an exception though. With our current developments, in Blockchain and Smart Contract technology, if someone comes up with one of these structures without a "Company," "Owners," "Directors," etc., I will consider it very seriously. More on this in another post.
If you join Srexter, you will be given a unique referral link only when you have made an investment. In my opinion, (pure) Affiliate Programs should not require a purchase in order to participate, but the purchase requirement at Srexter is mandatory.
With Srexter, it doesn't matter how someone finds your link so long as they click on it and sign up to be a registered user. Once they have signed up using your personal affiliate link they become one of your referrals.
As soon as your 1st level referral starts investing, you start earning a commission.
You will receive a 5% reward for each amount they deposit. This is considered a tier-one referral.
Tier two is a 2% reward for every person that signs up under your referral becoming their referral.
They even offer a tier three reward of 1% for every referral that signs up under your referral's referral.
Again, I say…"The Affiliate structure is a good one when done properly to promote legitimate products and services."
"At Srexter, our goal is to reward you every step of the way and help you grow your wealth. There is no cap or end to those rewards for as long as any referral in any tier stays active and stays invested. Your commissions are received automatically and you can invest or withdraw them at any time. We want you to succeed in your investing goals and wealth creation and help all those that you come in contact with do the same thing. Let's work together and change your future starting today." – Source Srexter Website.
Although I am in favor of Affiliate Marketing, I do not like the purpose that Srexter is putting this tool to use i.e to solicit Investments only. For that reason, I am going to raise a "Yellow" flag.

Yellow flag number 1.
---
Srexter Investments Testimonials
I have read and it is written somewhere that "Thou shall not bear false witness against thy neighbor"
The testimonials on the Srekster website are in my opinion bogus and come from or go to another "mirror" investment site. called Index Digital Trade.
https://www.index-digitaltrade.com/
Here are images of the 3-only testimonials that are duplicated on both sites: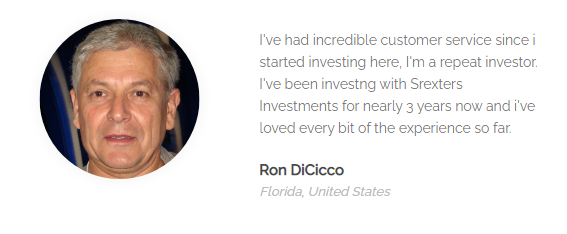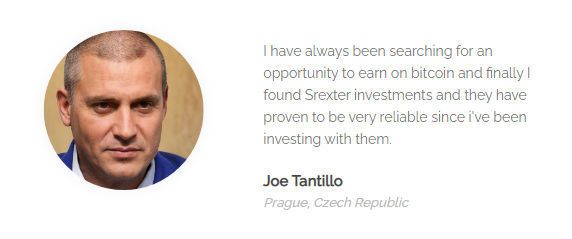 Do your homework people before you start handing over your hard-earned currencies to the "Bad Actors" that are predatory on the Internet.
Please note also that a comment (blog) section is not provided on this site for you to communicate back and forth. Only a "Robot" Chat, which means that there really are no real people on the other side.





Red flag number 5.
From Trustpilot Canada: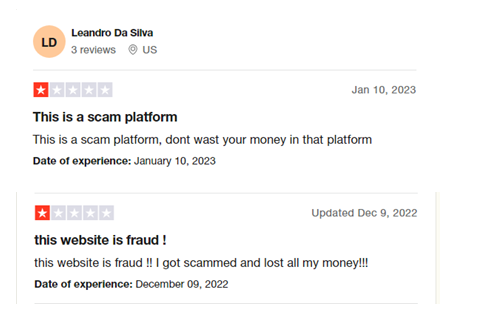 ---
Summary Of This Srexter Investment Plan Review
Hi, Your Admin here on this site, Paul Mindra
Is Srexter Investments a Scam or a Dare? Well with 5 Red flags and 1 Yellow flag, I say that Srexter Investments is a Pure Scam, but if you "Dare" to try it, do so with your "Big-Boy" pants on.
Meaning, don't cry after the fact and keep any finger-pointing directed back to you.
There are a few legitimate opportunities available online to better your presence in life. Unfortunately, they are not "Get Rich Quick."
For those looking for "Quick" options, especially in the Cryptocurrency/Forex/Binary options markets I can only offer some guidance.
If you suspect that an individual or firm selling an investment or offering advice is not registered in their proper jurisdiction, stop dealing with them immediately. If someone who has approached you to invest tells you they are registered, check NRS and with the registered firm they say they represent.
National Registry Search (Canada)
Some Guidelines that you should consider:
Returns that are "too good to be true" probably are. Bad actors often try to hook people by guaranteeing extremely high returns in a short period of time with little or no risk.
Bad Actors who promote fraudulent schemes don't want to give you any time to figure out their game. They may also pressure you to invest a little at first. Once you invest, they will then come back looking for a larger amount.
Bad Actors may offer to help you with your investment account or ask for remote access to your computer or mobile device. Giving out your account information to these Bad Actors, or allowing them to access your computer or mobile device is extremely risky. It could result in fraud and/or identity theft.
Be wary of investments that are promoted as exclusive offers only to you and select people, like wealthy insiders, have access to them. Bad Actors like to name-drop or say they have access to famous or rich people when promoting an investment.
If an investment advisor or individual says they are giving you "confidential" investment advice, they may actually be deceiving you or their employer. Both put you at risk. It is illegal to knowingly trade on inside information.
If a firm or individual from outside of Canada is trying to open an account for you, wants to give you trading or investment advice, or is offering you an investment, be extremely wary. Brokerage firms need to register with your province or territory as dealers or advisors in order to open trading accounts or recommend investments to you.
Anti-establishment – Any individual who encourages you to subvert the government or avoid financial institutions is most likely trying to keep their illegal activities from being tracked.
Cutting out the paper trail. Without documents for investment purchases, statements, or a prospectus (a formal document that explains the details of an investment and the risks involved), a Bad Actor can easily take your money without being detected.
If the person/company selling you the investment doesn't answer your questions or they use diversionary tactics, they're probably trying to keep you from seeing the truth. A legitimate investment has nothing to hide.
I trust that this review was helpful.
If you want to turn something on your mind into a passion, and then into a striving business, you need some guidance.
Kindest regards,
Paul Mindra.
Wealthy Affiliate ID 39CB2D34