Is Bitcoin Ready for Africa?
Updated September 2020
If you are reading this post, it means that you are probably interested in learning more about Bitcoin and the Blockchain Technology behind it. Also, you probably want to know what happened to the D9 Clube of Sports Traders a huge HYIP Ponzi scam.
Well, D9 started in January 2016 and did their exit in mid to late 2017 leaving a lot of people suffering. I can't believe that some people actually took out loans and jeopardized their children's education funds in the hopes of making it rich.
Let's all be a bit more careful the next time one of these Ponzies (and they will) come knocking on our doors.
For those currently residing in Africa, you guys and gals need to start paying even closer attention.
Africa is going to be one of the largest markets for cryptocurrency moving forward and with that will come the vultures to exploit and extort as much as they can.
This post is titled "Is Africa Ready for Bitcoin?" Included in this article are two interviews conducted by CNN.
---
Quick Navigation
---
What Is Bitcoin Mining?
How Bitcoin Mining Works? – Andreas Antonopoulos
Andreas Antonopoulos is the "go-to" guy for me in the cryptocurrency world.
In the video below he speaks about the Bitcoin phenomenon and how the technology works from the perspective of Bitcoin mining.
Video Run Time – Half an Hour
Transcription:
---
What the SEC (Securities Exchange Commission) has to say on the subject of Ponzi Schemes using virtual currency:
https://www.sec.gov/investor/alerts/ia_virtualcurrencies.pdf
Page 1 of 3
Page 2 of 3
Page 3 of 3
U.S. Securities and Exchange Commission (SEC)
Financial Industry Regulatory Authority (FINRA)
The SEC writes, "Be suspicious if you don't receive a payment or have difficulty cashing out your investment. Ponzi scheme organizers sometimes encourage participants to "rollover" promised payments by offering higher investment returns."
If the company holds your money hostage via convoluted withdrawal requirements, there's a good chance it's operating as a Ponzi scheme.
This is exactly what D9 Clube did. They kept encouraging people to "Roll' their money back in to realize higher gains.
What do Zeek Rewards, WCM777, TelexFREE, Cyber Kids, Zhunrize, and eAdGear all have in common? They were all shut down as Ponzi schemes AND they all had auto-reinvestment components.
In legitimate network marketing programs, rewards go out based on volume. There's no need for the company to hold YOUR money. If you earn it, you get it. In a Ponzi scheme, they need to keep cash inside the system to protect themselves in the event enrollments (money coming in) slows down. What do these requirements look like? Daily withdrawal limits, percentage of your commissions automatically used to purchase more "product," hold periods for when you can actually sell your "Coins" after purchase, etc. These measures are taken to keep cash inside the system, protecting itself in the event of a crash.
With that being said, we all know now that hundreds of thousands of people (I'm just guessing) were left holding an empty bag as a result of the D9 Ponzi.
Enough about D9. It makes my stomach turn.
Let's get back to "Is Africa Ready for Bitcoin?"
---
Africa is Ripe for Bitcoin & Cryptocurrencies
Cryptocurrencies are gradually being discovered in Africa. In countries like South Africa, Ghana, Kenya, Botswana, Zimbabwe, and Nigeria, there is a semblance of digital currencies, primarily Bitcoin taking root.
These countries have got exchanges and start-ups in the crypto space and their businesses are recognizing the significance of Cryptocurrencies in fostering cross-border trade and payment. As a matter of reality, there are more than 1000 merchants accepting Bitcoin in South Africa.
Moreover, the infrastructure for the takeoff of digital tokens is solid. Telecommunication Liberalisation across the continent has enabled internet accessibility remarkably. Figures from GSMA indicate that half of the population in Africa subscribes to mobile telephony. Also, the statistics intimate that for the past two years smartphone usage in the continent has doubled to reach 226 million-plus.
---
Termed the Money Transfer Protocol of the internet…Interviews from CNN
Below are two Interviews that I have sourced through CNN.
In the first, CNN spoke to Werner Van Rooyen, Head of Business Development and Growth at LUNO, the biggest Bitcoin exchange in Africa about how Bitcoin and Cryptocurrencies are naturally poised to offer Africans financial inclusion.
Please read carefully and leave behind some comments on the contents of the interview.
---

CNN: Has Bitcoin Anything to Offer Africa?
Werner Van Rooyen: Absolutely. There is a huge potential for Bitcoin In Africa. Many Africans could move straight to a cryptocurrency like Bitcoin or a bank of the future such as LUNO. Much of the existing financial infrastructure is inefficient banks. Branches are expensive, currency transfers are expensive and slow and most of the developing world is still unbanked.
There is the potential for Africans to leapfrog some of the existing financial services, in the same way that many Africans skipped the part of owning an expensive land phone line and went straight to owning a mobile phone.
CNN: Most African currencies are reeking of inflation. Does this make Bitcoin attractive as a store of value to Africans?
Werner Van Rooyen: Bitcoin has proven to be the best-performing currency in the World since 2010. I believe more investors in high-inflation countries are looking at alternative asset classes, things like Gold or Bitcoin.
Bitcoin has been found to be largely uncorrelated to other asset classes. With most asset classes, there is a correlation (or inverse correlation), like when a country's stock market goes down, the currency's exchange rate usually follows, same for the housing market. Bitcoin is largely uncorrelated, meaning it is becoming an attractive alternative to many investors.
CNN: What do you make of some African Governments tagging Bitcoin as a tool for terrorism and money laundering?
Werner Van Rooyen: I think this is mostly fueled by incorrect data, click-driven media hype, and a lack of understanding about Bitcoin.
Many other modern inventions, such as the Internet, Twitter, cars, and cellphones, are currently being used to facilitate crime. It doesn't mean that we should shut these technological advances down (I doubt anyone is seriously proposing it), but rather that the good that comes with it outweighs the bad.
Lastly, there is very little proof that Bitcoin is currently being used for these nefarious purposes. Remember: Bitcoin is only pseudo-anonymous: all Bitcoin transactions ever conducted are recorded in the Blockchain.
Studies by the UK government looking into the best channels for laundering money have consistently found the risk of Bitcoin being used as very low.
CNN: Adoption of Bitcoin in Africa is irritatingly slow. How do we push penetration?
Werner Van Rooyen: Education and user experience. At Luno, we're doing a lot to tackle this. Our aim is to make Luno the easiest place to buy, sell and learn about Bitcoin. Something which is no trivial task, but we're seeing fantastic growth in Africa, especially for our mobile wallet. We've also created a Learning Portal to help new people with some basic concepts about Bitcoin.
CNN: Do you think Africans will finally embrace Bitcoin?
Werner Van Rooyen: I don't think they will, I think they already have! We are seeing fantastic adoption in places like South Africa and Nigeria and I'm sure it will ripple to other African nations too.
CNN: What makes Bitcoin more expensive in Africa than anywhere else?
Werner Van Rooyen: Bitcoin is a very liquid instrument. It's easy to move around the world. This, in theory, means that it can and will trade at roughly the same exchange rate, wherever it is available. Obviously, there are many factors at play, but since the price is determined by supply and demand, it means that in some places where the demand is low, it may trade at a lower price (and vice versa).
Another issue is the connectivity: to transact in Bitcoin, you need an internet connection and ideally a smartphone. Many places are still underserved by the telcos, but this is changing fast. The price of smartphones is also continuously getting cheaper.
CNN: Could you paint a picture of the future of Bitcoin in Africa?
Werner Van Rooyen: It's really too soon to tell, but what we're seeing already today is really fantastic and I believe Bitcoin has a lot of potential in emerging markets in Africa and abroad.
---
Interview Number 2
With Adewale Bankole
CNN also spoke to Adewale Bankole, President of the Bastiat Society and Humaniq Ambassador of Nigeria about the future of Cryptocurrencies in Africa.
Adewale Bankole: Africa is an emerging market with lots of opportunities. People have been failed over time by fiat money that doesn't hold value. It is arduous for our local business people because the local currency doesn't hold value and most of the time it has to be changed to dollars in order to access International Markets for raw materials and machinery for example.
However, with Cryptocurrencies holding the same value Globally, it will become more and more seamless to transact business with Africans Globally. This will absolutely create a circle of human and economic development in Africa in the long run.
CNN: So, it's Africa that has a lot to offer Bitcoin and other cryptocurrencies and not the other way around?
Adewale Bankole: Yes, the market is here for cryptocurrencies in Africa. Africa has lots to offer Bitcoin and other cryptocurrencies, simply because Africa needs an alternative to the weak and not–always–available fiat money. All products of cryptocurrencies will be well embraced if promoted in Africa. As we speak, the vacuum for alternative means of payment is obvious in Africa at the moment.
CNN: And do you believe Africans would embrace Bitcoin if the necessary awareness is created?
Adewale Bankole: Absolutely. Once they see that it works. Africans really want something that works with value. The missing link here is the awareness of the technology.
CNN: Do you think that the necessary infrastructure is there to make it thrive?
Adewale Bankole:  Yes, infrastructure is the key. However, average Africans have smartphones these days, which means that Bitcoin and other Digital Currency transactions can be done. Moreso, the advent of their Fintech App, has made Africa the most fertile land for Cryptocurrencies.
CNN: From your perspective, do you see any challenges?
Adewale Bankole: Sure. There are always going to be challenges from State and or Central Banks. Definitely, they will feel threatened that Cryptocurrencies will send them out of the Money Market Monopolisation. But with the persistent success of cryptocurrency transactions in Africa that are slowly solving problems and raising human development, cryptocurrency will surely take over.
CNN: Penetration and adoption are painfully slow. What is the way forward?
Adewale Bankole: At this point, I think that a wise government in Africa that cares about FDI and overall economic growth should just adopt cryptocurrency and let it work in their respective countries. I believe adoption will rise steadily once the cryptocurrency companies spend more on sensitizing African business people and Africans in general. It is obvious that people want an alternative to fiat money. People are tired of working hard for money and working harder to transact with it which is the current situation with fiat money in Africa. This is what I see on a daily basis.
CNN: What about Civil Society? Do they have a role here?
Adewale Bankole: Yes, Civil Society has a special role to play because especially Civil Society promotes business.
Civil Society works to promote human development, and I think that they should be a major partner in this Cryptocurrency drive in Africa since most Civil Society Organizations already have an area of interest and keen followers.
CNN: Finally, why will you choose cryptocurrency over fiat currency?
Adewale Bankole:  That's obvious.
The store of value;
Easy to transact with;
Accepted Globally; and,
Appreciating progressively.
CNN: Thank you.
---
Summary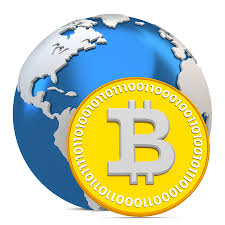 Tanzania is the latest African Country that is embracing the technological currency revolution as it shows some impressive growth, despite the small numbers.
In Africa, it is Kenya, Nigeria, and South Africa that are pioneers of Cryptocurrency, but as the World of Bitcoin spreads, even places like Tanzania are starting to show growth.
"The main hindrance to the adoption of Bitcoin technology, which we do not often talk about, is the lack of awareness and skills to adopt the technology. Bitcoin currently is a sophisticated technology compared to the simplicity of existing platforms like M-Pesa, which my grandmother who does not even speak English can use. The Bitcoin technology needs to get simpler or integrate into other simpler platforms. We also need to get better at educating Africans about this technology." – John Karanga of BitHub.Africa