Bitcoin Is Not Mainstream…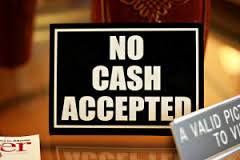 Bitcoin is not mainstream, and it may never be. But I'll tell you something…it would be 'unwise' to ignore it. Some $14.9 Billion worth of Bitcoins were in circulation in January, 2017, and blockchain, the technology underpinning Bitcoin, has attracted a lot of attention for its disruptive potential in banking, trading and even media. So how safe is 'Bitcoin?'
Perhaps you've heard about the US dollars most recent strength as well as the torrid pace with which the stock market has set all-time records.  But guess which type of asset performed best in 2016?
That's Right…Bitcoin.
---
So How Safe is Bitcoin?
In the Video below, Andreas Antonopoulos talks about bitcoin immunity and related systems at DevCore Workshop in San Mateo, California 2015. THIS IS AN EXTRACT FROM ORIGINAL VIDEOCLIP THAT CAN BE FOUND HERE: https://www.youtube.com/watch?v=Rw8W9…
Category
License
Standard YouTube License
ENJOY.