About Paul Mindra and This Site…
Updated August 2020
Hi and welcome to my About Paul Mindra page here at the Scam Or Dare Website. I will be your host and guide here.
I was born in The Republic Of India and arrived in Canada via the United Kingdom back in 1969.
As a former Career Hospitality Worker, most of my working years were spent employed as a Professional Chef.
Please see my hospitality journey here on another of my websites.
The Food & Beverage Industry was all I knew and it came to an end around 2010 due to something we take for granted, neglect of our failing health.
Diagnosed with Psoriatic Arthritis in 2014, I have gone through all of the treatment protocols advised by my rheumatologist…NSAIDs, DMARDs, and even METHOTREXATE injections. All of these had little effect on the pain and swelling of the joints but took their toll on certain other organs of the body.
Finally, in mid-2018 I was introduced to BIOLOGICS in the form of Cosentyx Injections and I have been 95% "Flare-Up" free ever since. For the other 5% of the times, PREDNISONE does the job.
Unable to go back to my lifelong career as a professional chef, I have been working online since the middle of 2016 building out websites and learning all I can about marketing other people's products and services.
My home online is a place called The Wealthy Affiliate and if you are interested in getting started online, I recommend that you have a serious look at their platform.
There are no scams at Wealthy Affiliate.
I dare you to try it for free.
On this site, I would like to explore "The Good, The Bad, And The Ugly" as it relates to opportunities to make money.
The ultimate goal is to scour through as many of the opportunities available in Affiliate, Network, and Multi-level Marketing and come up with a shortlist of ones to explore further.
Welcome to the Scam or Dare website.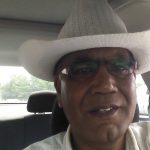 Paul Mindra
paul@scam-or-dare.com
For Scam-Or-Dare dot com

Some things of Interest:
---